DESIGN
ROMANTIC NOVA Color tile is designed according to the European style to meet the rrquirement of high class customer in the market of real estate. Detail characteristics of the product is concentrated specifically to be against the water filled into the back of the roof because of tropical storm with the wind speed over 12. Qualified design has made the effective area of the roof tile is rather large that can be 9 sheets/m2.
1. 3D design in computer version
2. Mould is made by CNC machine
3. Final product to be perfect even the most specific detail
CHARACTERISTICS OF PRODUCTS
Romantic Nova is reignforced with polyme fiber that is characterised of high alkaline-resistance resulting to:
Enhance impact strength and bending strength;
The product is strong enough without cracking during transportation, installation and usage;
Reduce the weight of the product: About 3 kg but the product's durability is not affected that meets the requirement during transportation and installation. And in the result of that, the total weight of the product is reduced 30% compared with the normal roof tile.
Micro Silica of Elkem is added into the formulation that is:
Ensuring the strong linkage of polyme fiber and the matrix, then enhancing the strength of reignforcement of polyme fiber;
Improving the ability of water proof compared with the other product of no micro silica.
Romantic Nova is painted with Nano Ceramic, the new generation paint produced from the linkage of nano originated by SiO2 (Silic Dioxide), SiC (Silic Cacbua) and TiO2 (Titnanium Dioxide) that is called Ceramic Coating or Glass Coating. This has brought the product special characteristics:
Color fastness reaches 15 years

Scratch resistant, moss-resistant, ultraviolet resistant

Lotus leaf effect does not keep water penetrating into the tile body, no dust, self cleaning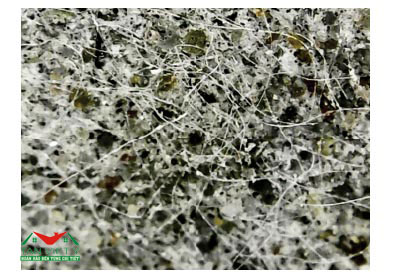 High-strength alkali-resistant polymers incorporate Slilica Elkem micro additives
The bending strenth of ROMANTIC color tile is met with over 1200N
Nano Silicon paint which Mizutani has manufatured specifically for Tan Viet Y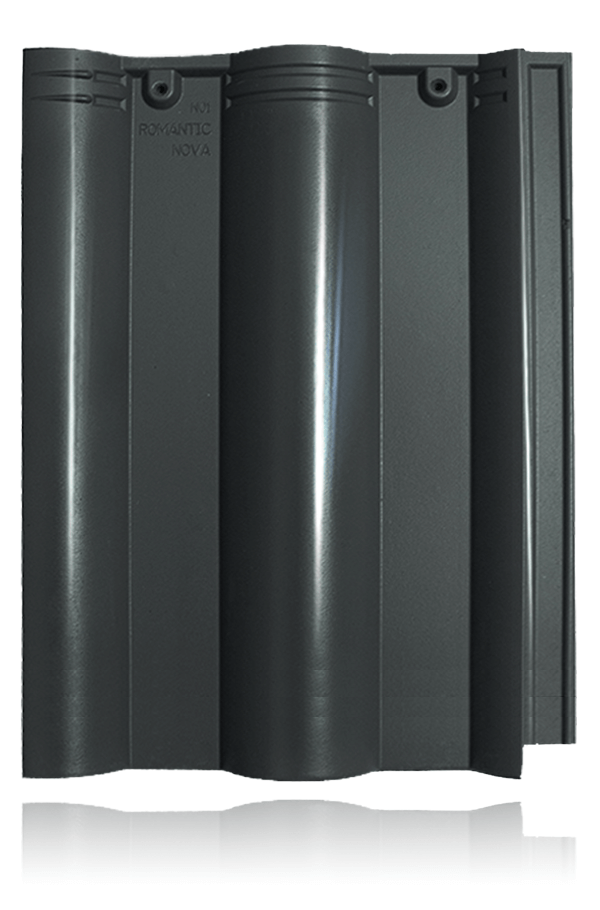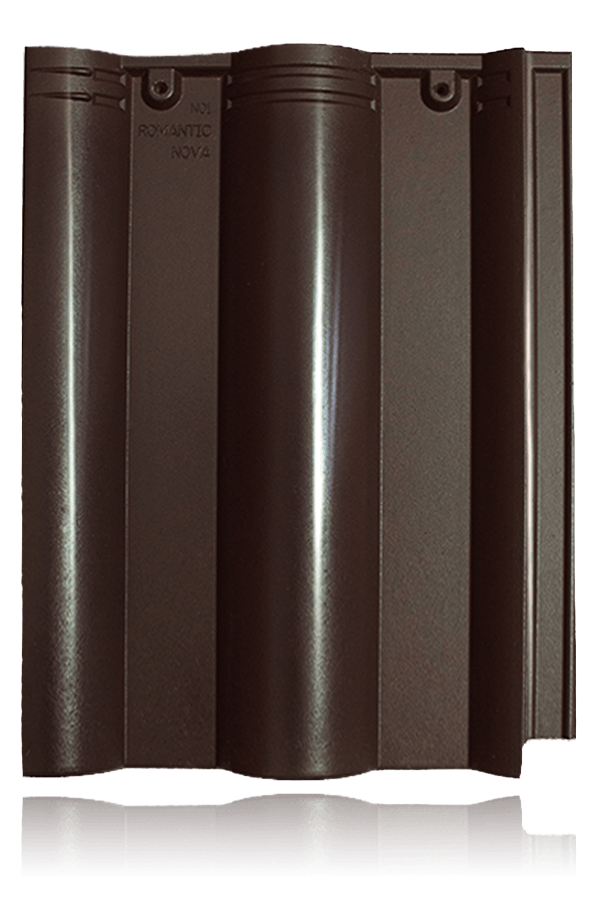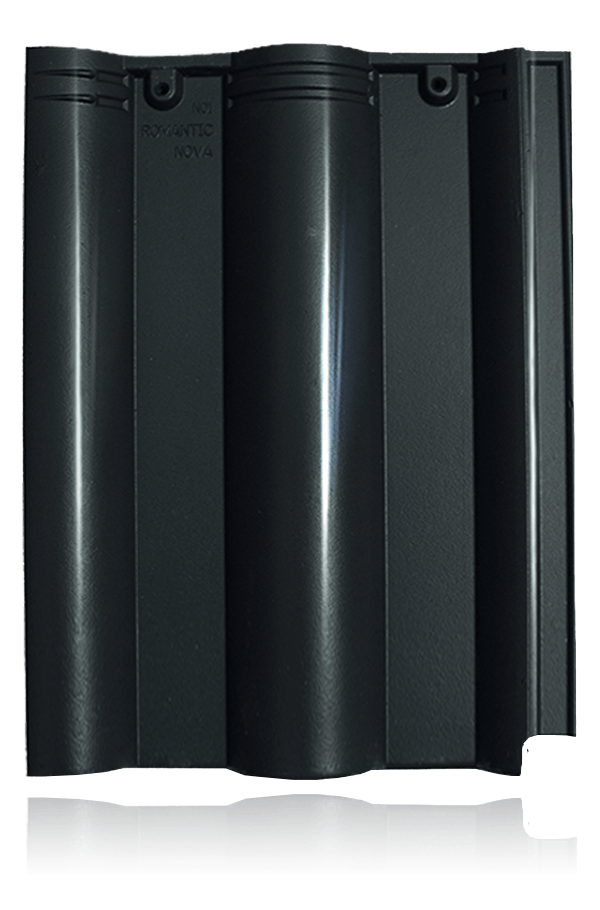 SPECIFICATION OF MAIN TILE
| | |
| --- | --- |
| Dimension of product (mm) | 424 x 335 (± 2) |
| Effective area (mm) | 363 x 303 (± 2) |
| Number of tile/m2 | 9 |
| Average weight of/tile (kg) | 3 (± 0,2) |
| Average weight of/m2 (kg) | 27 (± 2) |
| Water absorption (%) | < 9,5 (JIS A 5402) |
| Beding strength (N) | >1200 |
GENUINE IDENTITY
TILE ACCESSORIES
INSTALLATION LOCATION

Gallery
[sc_gallery_product_sonda]
All contact details for ordering: